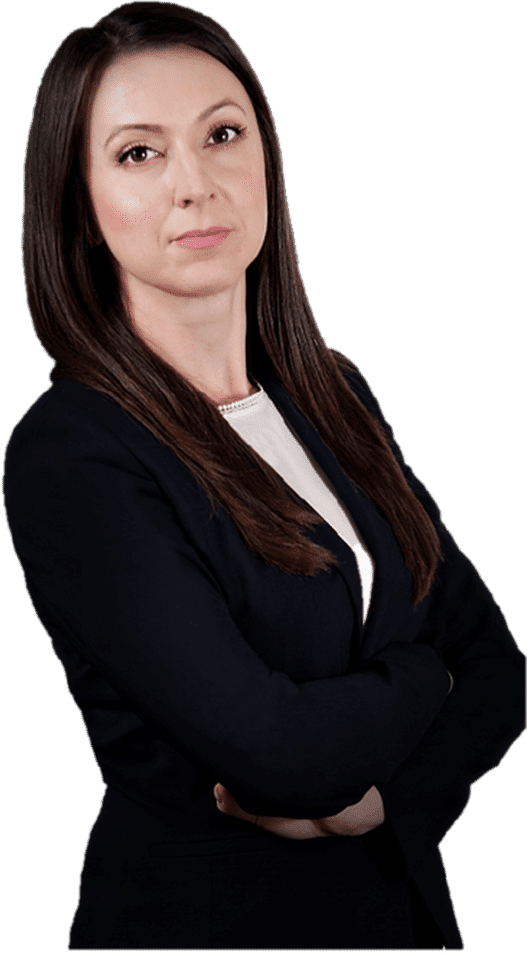 About
Barbara K. Opalinski, J.D.
Personal Injury Lawyer
Barbara is a personal injury lawyer practicing in Downtown Toronto. She built her legal practice with the sole purpose of helping injured people and their families. Her commitment to quality is unprecedented. You can expect that Barbara will help you navigate the legal system and fight tirelessly as your advocate. Barbara is also fluent in Polish and an active member of the Polish Community in the GTA
In the courtroom, Barbara is an aggressive personal injury lawyer. She has appeared at all levels of the Ontario Courts including the Superior Court of Justice, the Ontario Court of Justice, the Divisional Court and the Court of Appeal. Barbara has also appeared before various boards and tribunals, including the Human Rights Tribunal, Financial Services Commission of Ontario, Licence Appeals Tribunal, Criminal Compensation Board and many more.
Nicolas Sannier
Nicolas is the Executive Director at Opalinski Law. He holds a Master's Degree in International Business Management and has a diverse background in Management, IT, Marketing and Accounting. Nicolas oversees the various operations at Opalinski Law and leverage his international and professional experience to ensure Opalinski Law provides the most excellent services to clients. He is a member of The Law Office Management Association (TLOMA) and Toronto Product Management Association (TPMA). Outside of work, Nicolas enjoys cooking French cuisine, playing chess and visiting friends and family at home and abroad.
Gabriela Bozek
Gabriela joined Opalinski Law in 2020. She has over a decade of experience in the customer service industry and has taken her skills and combined it with her legal education. Gabriela holds a degree in the Bachelor of Arts, with a Major in Law, from Carleton University and a Paralegal Diploma with Honors, from Seneca College. Gabriela is a Tort Clerk and assists with scheduling, drafting, legal research, and most importantly assisting our clients and keeping them up to date. Gabriela enjoys travelling, and spending time with family and friends.
Ciara Weber
Ciara is a Paralegal at Opalinski Law in the area of Accident Benefits. She helps arrange rehabilitative treatments to address our clients' injuries sustained in a motor vehicle accident. Ciara holds a degree in the Bachelor of Arts from the University of Toronto, a Paralegal Diploma with Honors, from Seneca College and became a licensed Paralegal in May of 2021. Ciara is motivated towards helping others navigate their legal rights within the legal field. Outside of work Ciara enjoys spending time outdoors with friends and family.
Free 1 Hour Consultation
Contact Opalinski Law for a free consultation. We are here to provide you with efficient and compassionate legal representation.
Legal Services available in English and Polish.
The use of this form does not establish a lawyer-client relationship.